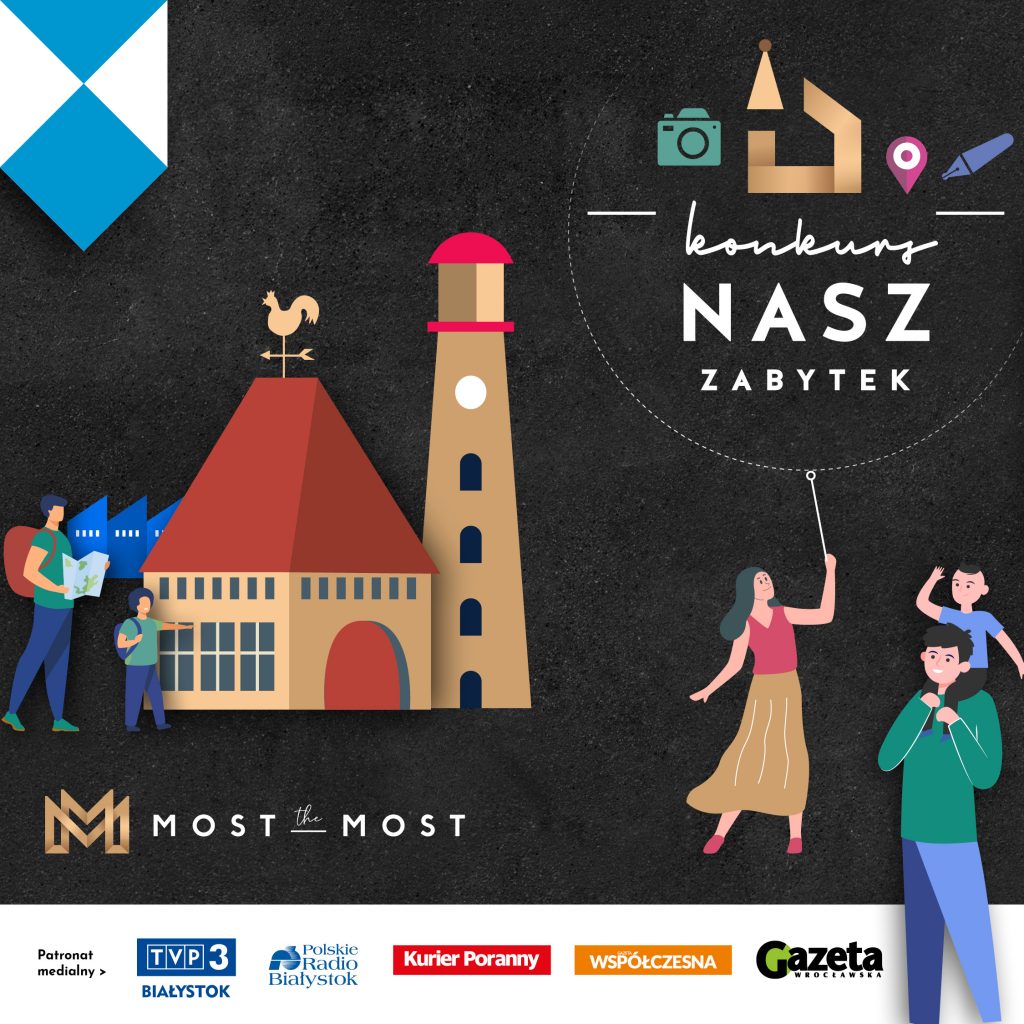 Do you live in Podlaskie or Lower Silesia voivodeship? Do you want to have a positive impact on your surroundings? Are you interested in local history, culture, monument protection? Do you know any historic spots in your area that are worth giving new life? Take part in "Our Monument" competition.
We are waiting for Your application from June 7 till July 5, 2021!
Show us the monument in Your area worth restoring its former glory. Tell us how it could be used in the future, how it can serve You and Your community. The winning monument can be restored and adapted according to your idea.
"Our monument" competition is divided into two parts:
I Competition – choosing one monument in a voivodeship (start 7 June, 2021);
II Competition – choosing the idea for the use / new social function of the winning monument (start in August 2021).
The winning project in a voivodeship will obtain the financing from the Foundation (up to PLN 1 000 000). The owner of the monument will use it for its restoration and adaptation for Your chosen social function.
Get involved, take initiative and become a local hero. Encourage others to participate in the competition. Create a place that will be of value for each resident.
Remember – it is Your application that stands a chance for implementation!
Call for entries for I Competition from June 7 till July 5, 2021.
Details in "Our Monument" tab.